"The difference between settling for a job and seeking to be employed can be likened to the difference between existing and living.

The one contented with a job is comfortable with merely drifting through life, satisfying his or her immediate wants and perhaps the future ones.
This is called existing.
Those who settle for this become slaves at their professions.

However, those who are gainfully employed are living their lives.
They express their true self and they ultimately become stakeholders in their chosen fields of work.
They are princes in their professions, growing up to become kings and possessors of those professions.

A person who has a focus on a job follows the trends of the time.
Whatever is in vogue and pays more is their veritable choice.
They do not care about doing work they really desire to do.
They flow with the tide and instead of living are being lived.
They strive to compete with other people in their work, and they fail to a large extent.
This is because they are not in their own territories..."
- in
Don't Settle for a Job; Be Gainfully Employed
,
by '
Fikayo Oyewale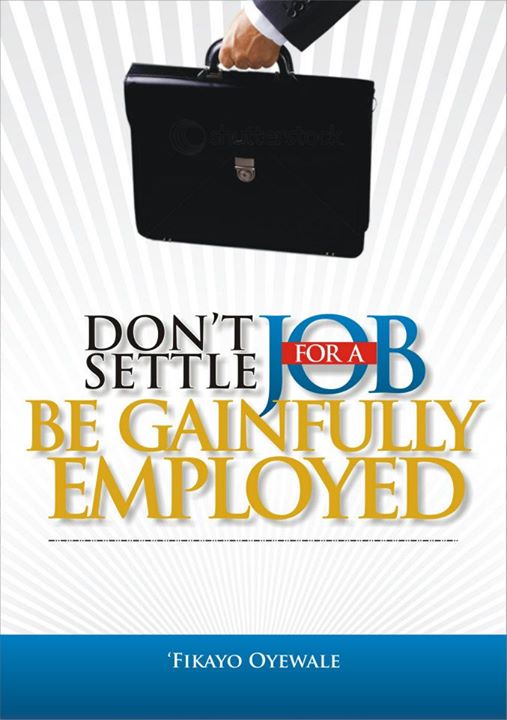 Get inside
I'm learning from this book. Here is another quote I just found in it:
"One should guard against preaching to young people success in the customary form as the main aim in life. The most important motive for work in school and in life is pleasure in work, pleasure in its result, and the knowledge of the value of the result to the community."
- Albert Einstein.
I would like to
help get this knowledge to a million more people
. Click to donate.