The legal dispute between a Silicon Valley VC and his former mistress is getting even uglier.
Last week, Michael Goguen, a now former managing partner at Sequoia Capital, was sued for "sexually, physically and emotionally" abusing a woman for more than 12 years.
On Monday, Goguen filed a countersuit, alleging that the woman, Amber Laurel Baptiste, was extorting him...
MORE from CNN/Money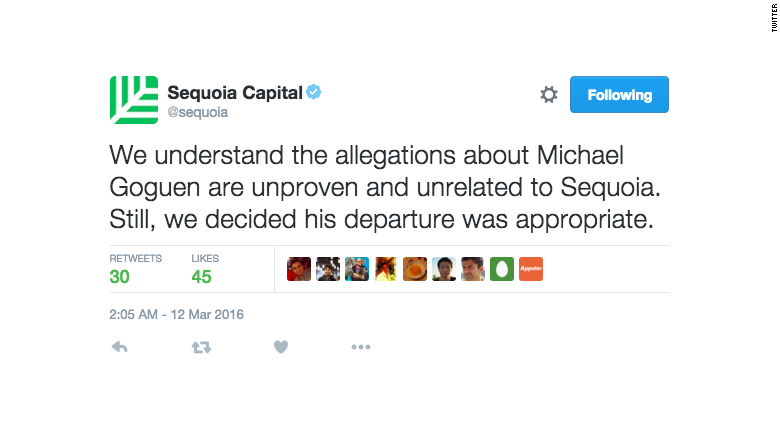 Olorun ma je'a ri alakoba (translate)
Get
email updates
.
Order
Big Girl
and
Big Boy
.